Helpful staff, excellent condition of the rental cars, trustworthy! Mpravo Cyprus!!! My friend and me we have use this company and we are very satisfied! Sure we come back.

Nicki J Samuel
Great! They were waiting us in the arrivles at the airport. The service was very good and fast. The car was very clean and the booster and baby seat was for free. recommended no doubt.

Yair Shapira
Amazing rental company. I used this car rental twice. If you want to contact them on Facebook page they will answer in a very short time.
I booked Nissan note last time, the car condition was amazing. There were some scratches but they will mark them when signing a contract.
They are waiting for you in the airport. Everything was easy and smooth.

Boris Mihailovic
Everything worked out perfect. We rented a car for 5 days. Very fast process without any issues ...

Patric Jauker
Брали Nissan March автомат на 4 дня, машина отличная, все исправно, встретили в аэропорту, оформили все за 10 мин, сдали также за 10 мин. 300 евро залог, вернули спустя пару часов после сдачи. Выдают с полным баком, сдача также. Отзывчивые и приятные в общении сотрудники.

Артём Чернов
The perfect example of a good family run business. Best prices in town by 10-20% cheaper. The staff were very friendly and helpful and gave us some excellent tips about the places to visit. Highly recommended.

Ștefan Constantinescu
Cosmos are simply a fantastic company to deal with, very impressed and would definitely use them again. The guys there gave world class service and have not received this level of service since my trip to the U.S.!

Demos Soupashis
Good local car rental. Pleasant staff. It is very comfortable to use your hotel as a pick up location. They provided baby seat for free. Car was clean. No issues with car return.

Sergey Pavlik
We have used Cosmos Car Rental approx twice a year for the past 8 years . We have found this to be the best car rental company in the Larnaca region as regards price, cars and service.

Marbeth Wilson
Great rental! The car was in perfect condition. The hosts are incredibly nice people, their friendliness has played an important role in the choice of distributors. Car Group D for the price Group A. Highly recommend!

Маша Коча
I rented a car from Cosmos at the airport. I was surprised that I didn't have to take the shuttle bus - the car was delivered at the spot and it only took 10 minutes.  I am glad that I chose Cosmos to hire a car from.

Ruska Nazarova
Car hire in Larnaca
You may be here on business or on holiday, but whatever the reason you will find that with over 25 years' experience in the car hire industry you will not be able to fault us. We are proud of the reputation we have built over the years and have already established a strong client base.

Cosmos Car Rentals is your first choice when you are wanting to hire a car for your trip to Cyprus. As an experienced and long standing car hire company in Cyprus, we offer you an excellent 24-hour customer service with exceptional cars at an unbelievable rate. Our large fleet of vehicles will match your needs, from compact cars, luxury cars and 4x4's.
Our fleet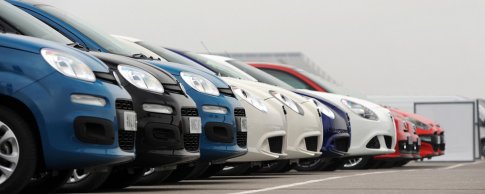 Cosmos Car Rental have a large fleet of vehicles to fulfil all car hire requirements. Our fleet is regularly maintained to the highest standard and all vehicles undergo a thorough pre-delivery check to ensure complete working order and cleanliness. Contact the Customer Service Team if you are unsure of what size/type of vehicle you require and they will be happy to assist you.
Discover Cyprus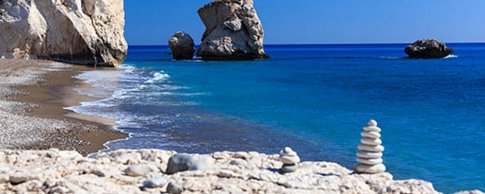 Cyprus is a beautiful island that caters to any traveller. Whether you are interested in spending your days in the sun visiting Cyprus's blue star beaches that can be found in Polis, Coral Bay right through to Agia Napa, or visiting the many archaeological sites which are filled with history and interesting artefacts. Take a drive to the Troodos Mountains and stop off in one of the many villages along the way. It is here that you will experience the warm and friendly hospitality that Cypriots are famous for.